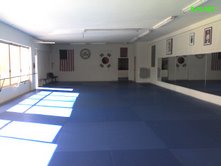 Over the years when sharing the benefits of martial arts training, inevitably, one question pops up.
What's the best martial arts training to do? 
For the majority of people, I tell them that it breaks down into 3 simple criteria,
Finding a school near where you live
Feel the school
Does the teacher teach with a heart
The Elephant in the Room
First, let's address the biggest question that I'm also asked.
Is one style better than another style for self-defense?
The first thing to assess is if you live in an area where physical violence is an ever-present concern. And no, I'm not talking about the fear-induced danger from the media and news.
Violence in our society, while not completely gone, has decreased significantly.
Many people in society today do not deal with physical violence. Contrary what the news and media want you to believe, we live in the most peaceful time in history.
Steven Pinker's The Better Angels of Our Nature: How Violence Has Declined is a well-researched best-seller that documents how the world, as a whole, is safer.
Schools that perpetuate fear as a marketing tool does a disservice to both you and the community, creating distrust, more fear, and lack of emotional or spiritual growth.
On the other hand, while martial arts is a great tool for building self-confidence, physical awareness, and mental discipline, it is not a substitute for common sense and wisdom.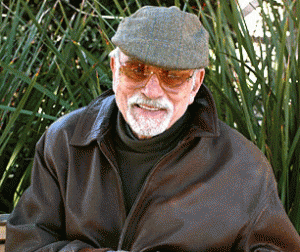 My mentor, Joe Hyams, is quoted as saying,
To be confident, however, does not mean to be foolhardy.
On a recent television show, I was asked what I would do if someone stuck a knife in my ribs and wanted my wallet. My answer was immediate. "I'd make change."
As Jim Lau says, "There are times when you should fight, and there are times when you should split."
I know of no martial artists who would risk their lives to save their wallets.
It's important to know why your training.
The internet is full of BS articles, videos, and stories of one style being better than another one. It's akin to saying what style of dancing is better, rhumba vs ballroom vs line-dancing?
They are usually presented by insecure individuals who feel the need to posture and "prove" something.
It's a no-win dumbass argument.
I personally have not been in an altercations "on the street" though I have recognized when individuals were posturing for attention, as well as when an individual was legitimately dangerous.
In all of those situations, I was able to apply discretion, assess the situation, and avoid unnecessary confrontations. Even when I lost it because my wife went down in a minor motorcycle accident, but that's a story for another time.
My martial arts training has given me an awareness of fear, ego, and wisdom to know when someone is "in my circle" and what to do about it.
School Near Your Home
Convenience and time constraints is a huge factor for training.
Any little issue can become a big hurdle for consistency, especially for an activity that can take years of commitment.
Being too far away, or traffic too congested can make it an issue to get to class. This has stopped countless students from continuing their training.
Don't let that happen.
Make sure that the schools you consider joining are within a 15-30 minute radius.
That way training regularly will me about a 2-hour commitment at most.
Not perfect, but not terrible.
Feeling the School
In martial arts training, you are taught to develop your sense to feel.
We all have it but for many, it's latent and/or not trusted.
Nobody can tell you what is the best school for you, but you. And the way to do that is to walk in and feel the energy.
The way to do that may seem a bit odd but as I've shared it over the years, it has panned out for many people.
How does the school feel to you?
Here's how to find out.
Walk into the front door of the place and if there's nobody behind you trying to get in, stand there.
Close your eyes and feel the place.
Don't think, just feel.
Do you like the feel of the place or does it feel "funky" to you?
You don't need to explain it or talk about it, all you need to do is feel it.
Tap into your inherent wisdom and learn to trust it. It'll save you much wasted time and money.
Teaching with a Heart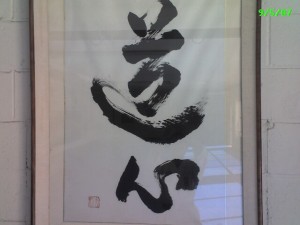 When I first began martial arts training under GM Han, there was a scroll on the far end of the studio that perplexed me (at first).
It was titled, Do Shim, which meant "way of the heart."
As a young 20-something looking to "kick ass and take names," I couldn't understand why that scroll was in the school. What did the heart have to do with kicking, punching, and sparring?
As the years went by, that scroll was probably one of my greatest teachers and lessons. Many schools cater to feeding on a person's fear; hurt them before they can hurt you, give them pain and then more pain, "defensive" styles that teach offense first, etc.
As I mentioned above, violence is rare in society today but the ability to connect with and relate to other people through the heart happens constantly.
A teacher whose main focus is on developing your heart will serve you better in the long run than any Cobra-kai fear mongering.
The simple fact of the matter, some schools help students to move past fear and embrace goodness, while other schools embrace fear and create bullies, sadly.
It's up to you what you want from your training.
Put It on the Mat
The enemy of the good is not bad but the great
Too often people don't move forward because it's not perfect.
Don't let this happen to you.
Training in something not perfect today is better than waiting years to find the best later. Besides, if you don't get started, how will you know if something is good or bad?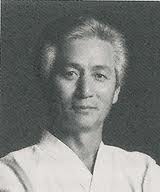 You need to start to find out.
Find 3-5 places within 15-30 minutes of your home.
Go to each one and feel the place.
Observe a beginner class, does the teacher teach with a heart.
Are the students enjoying themselves while they learn and grow?
If yes to these answers then join.
Commit to at least 6 months, you really won't learn enough before that, unless of course the feel and vibe are not a positive experience for you. (GM Han wouldn't let you join unless you committed to a 12-month membership.)
Then have fun, learn, and grow.