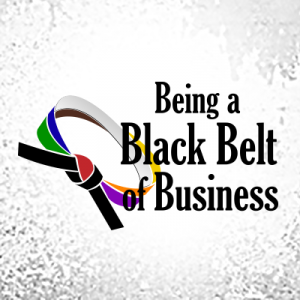 On Being Happy, Successful, and Living a Life of Meaning
For as long as I can remember, I've been asking, "why … ?"
What does it mean to be happy, successful, and live a life of meaning.
Why do people do what they do and how does it contribute to their lives?
It's been my mission to figure it out for myself and to do my best to live a life of purpose and meaning.
That search led me to create this platform, a place for me to engage with more people. People like me, who wanted to not only know how to be happier and more successful but also wanted to work toward that goal.
First, a little background into what I've discovered so far…
Being a Black Belt of Business (dot) com
Many people have asked about the website and its name.
Being A Black Belt Of Business (dot) com
Wow! That's a mouthful.
Why didn't you make it shorter?
What does that mean?
And on, and on.
To be honest, I struggled with the name for a long time but this was as succinct as I could come up with and still state the heart of what I wanted to learn, write, and share about.
Let me explain,
Being…
Years ago, I learned about a basic challenge we all face as human beings. It's the Have-Do-Be trap for success and happiness. It goes something like this,
If only I have (some achievement, thing, person, etc.), then…
I could do (some goal, lifestyle, passion, etc.), and…
I would be (happy, successful, in love, etc.)
But that's a vicious circle, like a dog running around chasing his tail. You're looking for something outside of yourself to fulfill what's inside of you. I then learned that we have it all backward.
The only way to true happiness and success is to follow the Be-Do-Have model.
Find it in yourself to Be the person who,
Does activities of happiness and success, then,
You will Have the trappings (stuff, accolades, associations) of success and happiness.
It flips the cycle on its head. You first start from what's inside of you. Tapping into that greatness you already have to then acquire the external "chevrons" for walking that path.
For example, money comes and goes, but poverty is a mindset. I know of people who are wealthy beyond their material belongings, they don't let the cycles of boom and bust ruin their happiness. On the other hand, I also know of people who have more material wealth than 90% of the people on this planet, yet they feel poor and entitled to more.
… A Black Belt …
It's funny, over the years, when people find out I've earned a couple of black belts, they immediately step back a little to give me a sign of respect. It seems to me that few things say "badass" than the mythical rank of a black belt in martial arts.
Being on the other side of that myth, I know nothing could be further from the truth.
It's like the old Zen story:
One day the Master Joshu announced that a young monk had reached an advanced state of enlightment

. The news caused some stir. Some of the monks went to see the young monk, Kyogen. "We heard you

are enlightened

. Is that true?" they asked.

"As miserable as ever," said the monk.
Yes, I've invested years, challenging myself physically, mentally, and emotionally to push past my fears. But that doesn't change the nature of the human condition. We will always have fears, doubts, and challenges; that's just par for the course of living in the world.
But with that being said, there is some truth that the commitment to years of training to earn a black belt, you learn a great deal about yourself. You learn what you are capable of, how to overcome your fears, and how to progressively working toward goals that seem crazy at first.
The key to earning a black belt is finding a mentor, put your faith and trust in him (her), and fully commit yourself to the process.
It's simple. Not easy, but it is simple.
Earning a black belt today follows the time-tested practice of the apprenticeship. You find a master to follow and work step by, increasingly more difficult, step to achieve personal mastery.
It was no different than the process I went through for becoming a construction electrician over 30 years ago. I could appreciate both systems for learning and achieving personal strength, skill, and self-respect, something that is often lacking today.
… Of Business
What isn't measured, isn't managed. – paraphrasing Peter Drucker
What if your personal life was a business?
Would you be in the black? Profitable? Successful?
Or, in the red? Barely getting by? On the verge of shuttering the store?
Unfortunately, most of us weren't taught to treat our lives like we would manage a business. I know I wasn't. I wasn't even taught that I could own and run a business. I was taught to get a good job, work my ass off for them, not make myself a priority, and hope for the best.
Shit!
Look where that thinking got us in 2008.
That's when I began to take a serious look at my job, my lifestyle, and what was I going to do for the next chapter in my life when I was planning on retiring on a fixed income from a union that I didn't trust to honor my pension. What was I going to do if I was lucky to live into my 70's, 80's, or God-willing, 90's and have my pension taken out from under me because my union retirement fund was mismanaged and became insolvent?
I needed to treat my life like a business and to measure and manage it better.
And I would suggest you do also.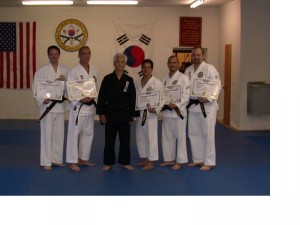 But How to Be a Badass Black Belt
I've been fortunate to study under a true martial arts master over the years.
GM Bong Soo Han wasn't only a phenomenal martial artist who could "kick ass and take names," he was also an example of how to live a better life. His dojang (Korean for "Hall of the Way," compared to Japanese, dojo) was filled with visual clues and reminders on living a life beyond fighting.
During belt exams, especially as beginners, students were questioned about the various plaques, quotes, and calligraphy, asking what the lessons meant to them.
One, in particular, was of significant importance to me.
It was Do Shim, the Way of the Heart.
When I first joined and was taught of it, I asked myself, "what does the way of the heart have to do with punching and kicking someone in the face?" Little did I know at the time, but learned over the years, GM Han was teaching us to be men (and women) of power, not bullies or mindless-fighters.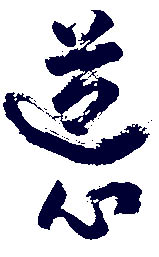 Anybody can learn how to hit another person but it is only a true warrior who learns how and when not to hit somebody. Over the years, Do Shim has been the greatest lesson I learned from GM Han.
GM Han also encouraged us to read from the martial arts classics. Training wasn't only physical prowess, it was also mental fluidity and clarity, and emotional fortitude and resilience. Qualities we could learn and explore from past warriors, samurai, and leaders.
One book that was strongly recommended was Go Rin No Sho (The Book of Five Rings) by the samurai, Miyamoto Musashi. It was a book of strategy and training by one of the most famous warriors of Japan.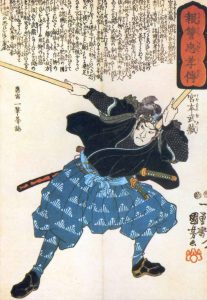 Go Rin No Sho (The Book of Five Rings)
I first came across Musashi's book, Go Rin No Sho, in the '80s when it was a popular business read for negotiations with Japanese corporations. Later, I read it as part of my Aikido and Hapkido training, where it was particularly useful for developing winning strategies for fighting.
But, I felt it was also relevant to for my everyday life. The five rings of combat and strategy applied equally to me as I was going through my day to day struggles.
I slightly shifted the martial aspect of each ring to a peaceful version, instead of man vs. man, I thought of it as, the man with the environment. As my friend, Barrett taught me that each moment is a challenge to be fully engaged and flowing with my environment.
So, here's my 21st-century adaptation of The Book of Five Rings,
The Earth Ring of Physical Vitality
I wanted to learn how to better care for my physical body, the foundation for almost everything we are able to do and experience while we are here. True, some people focus on other qualities of life but without a healthy body, it makes everything else more challenging.
Do you,
Stretch and allow your body to heal each day from daily exertions?
Engage in strength building exercises to build muscle mass and maintain bone density?
Achieve 75% of your max heart rate for 20-30 minutes each day for improved circulation and heart health?
The Water Ring of Mental Clarity and Curiosity
It is said that the mind is like water; flowing, adapting, and the ability to crash through obstacles. The world is rapidly changing, it's scary how fast it's moving and it's only going to go faster.
How can you keep pace, let alone get ahead to carve out a niche for yourself above the din? Curiosity, clarity, and focus are the tools needed to not fall into the trap of being a 21st-century Luddite.
Some things to do,
Focus on being your strengths rather than fixing your shortcomings – better to be a master of one, than lukewarm to a lot
Continually build on your expertise. As Cal Newport writes be, So Good They Can't Ignore You
Be a life-long learner, building connections between your strengths and other avenues of expertise, strengthening your position in the marketplace
The Fire Ring of Emotional Openness
For Musashi, fire represented the heat of battle, keeping cool, and maximizing your own timing and hamstringing that of the enemy. Here though, we dive into emotion as fuel for creating speed toward your goals. Physically, those are the actions you take that are guided by your mental clarity, but it is your emotional enthusiasm is what lets you hit the gas or the brakes.
We explore the dynamics of relationships and,
jutsu, do, and sport – the nature of competition, adversaries, and partners that you will face
trust, fear, and collaboration because you can't create true greatness by yourself
developing the emotional and social intelligence to be a hub that others seek out
The Wind Ring of Spiritual Connectedness
Musashi explores the other schools of swordsmanship in the Wind Book. He was concerned about how to learn how to face them in combat but as Morihei Ueshiba, the founder of Aikido, learned during WW II, that violence only begets more violence. The key to stopping fighting is to stop hitting back.
Today, we struggle with a spiritual division, getting caught up in fear, ignorance, and words that were written literally thousands of years ago. We get so caught up in the words that we forget the meanings behind the words. We forget that we are all one.
So, we explore,
and learn from the world's spiritual texts and what does it mean to be human and loving in the 21st century
how to contribute back to the world, what is your legacy, what gifts do you have that the world needs
how to heal, love and allow again – return to being the uncarved block of a newborn child, filled with wonder and love
The Ring of the Void and How It Leads to Financial & Time Abundance
The void is nebulous but it surrounds all of us. It permeates all of us and it is the means by which we experience this life. The void is the value we both give and receive while we are here and it is represented by our time and physical wealth.
For all of us, we struggle with the two sides of the coin of abundance. For some of us, we have all the time in the world, yet little material abundance. For others, they have all the wealth that they could ever wish for but no time to enjoy it.
Then, there's the rest of us. The vast majority of us on this planet who struggle with both, no time or money. We struggle day to day to enjoy this wonderful playground we have been gifted to enjoy.
Here, we do our best to,
First, manage our time, all of us only have 168 hours a week and it's what we do with those hours that determine so much
As we build time abundance, we educate ourselves to create more financial abundance, without getting caught in the trap of chasing the dollar
Then we learn from leaders who learn how to manage our time and resources so that we are not buried by them
Happiness, Success, and Meaning
"If you do the job in a principled way, with diligence, energy and patience, if you keep yourself free of distractions, and keep the spirit inside you undamaged, as if you might have to give it back at any moment— If you can embrace this without fear or expectation—can find fulfillment in what you're doing now, as Nature intended, and in superhuman truthfulness (every word, every utterance)—then your life will be happy. No one can prevent that." – Marcus Aurelius, Meditations, Book 3, Verse 12
So, I endeavor to explore what it means to live life in a principled way, with diligence, energy, and patience.
And I invite you to join me so that we both may learn how to be free from distractions and to keep our spirit undamaged.
Maybe then, we can live a happier life, and by consequence contribute to a happier planet.