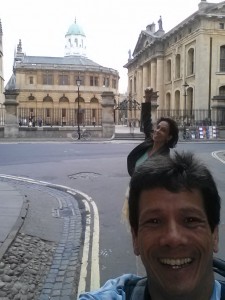 Hi there.
We're Chuck and Amy, the team behind the site.
We built this site to share what we've learned to be happier, healthier, and more successful.
In short, how to live life more consciously and purposefully?
What does it take to live as Ben Franklin said, "healthy, wealthy, and wise."
We don't believe you can be truly happy or successful unless you have all three.
You can probably think of a few people who lives could be described as;
Wealth without health – dying too soon and not fully enjoying the fruits of their labor
Health without wealth – struggling day to day, hoping for a light at the end of the tunnel
And life without wisdom – a life full of headaches, heartache, and needless pain
Like you, Amy and I struggled at the beginning of our lives together.
Luckily we had three things going for us;
My insatiable curiosity for learning, growing and adapting for continual growth
Amy's never-ending optimism, happiness, and strength; being our foundation for weathering challenges and hurdles
Our commitment to one another to not give up, honor each other and keep moving forward thru the challenges and the successes
We built this site to share what we have learned, what we are still learning and hopefully for you to share what you've learned so that we can all learn and grow together.
To learn more about Amy and her work as a stress and trauma therapist, you can visit her site at WellnessAlchemist.com